---
Weekday Specials*
Monday Mayhem: Kids eat FREE off our Children's Menu
Wine down Wednesday's: 1/2 Priced Carafe's or Bottles of Wine
Thirsty Thursday's: 1/2 Priced Martinis
*Excludes Holidays and Special Events
---
*** TAKE-OUT SPECIAL*: ***
Monday and Wednesday Nights Only
DINNER for 4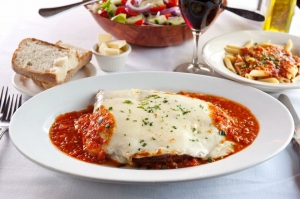 Choice of:
Chicken Parmigian  / Eggplant Parmigian / Chicken Francese
served over a bed of Linguini with Arthur Avenue Bread enough for 4 people



$24.95 (+ tax, *cash only)
---
  HAPPY HOUR
Monday – Friday
4:00 – 6:00 pm
All Appetizers
 Half Price
Drink Specials
$3 Beers
$4 Well Drinks/Wine
$7 Martinis from Martini Menu
---
Friday, June 2nd
 

TRIBUTE TO ELVIS
"Dinner and Show"
featuring
Pat Castaldo
& All The Kings Men
$45 per person*
*(beverage, tax and gratuity excluded)
Music starts at 7:00 p.m.
Reservations Required
---
Friday, June 9th
Magic Dave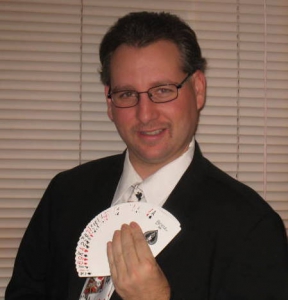 Performing card tricks, coin magic, sleight of hand …MAGIC!
Great night out for family and friends!
Magic begins at 7:00
As always, no cover charge!
Reservations Recommended.
845-621-3836
---
Sunday, June 18th
Celebrate Father's Day
at Arturo's
Dad's FAVORITE Specials and Regular Menu Available
Now taking reservations
845-621-3836
---
Thursday, June 29th
Johnny Dell
Performing Italian favorites, Oldies, Billy Joel and more…
The night usually begins with dinner music and ends with a crowd-inspired
"Sip, Sip…Hooray!"
Music starts at 7:00
Don't forget about our Half-Priced Martinis
from our Martini Menu ALL NIGHT LONG!
---
Tuesday, July 11th
Intuitive Medium
Deborah
"Connecting with people in your life who have passed on"
Celebrate Life with those who have passed on with Deborah, an Intuitive Medium who has unique abilities to connect with loved ones who've crossed over.  Feel comfort, peace and calm, in a relaxed manner. Learn to trust your own intuition with loved ones.
$60 per person*
Includes Medium and Dinner Buffet
*(beverages, tax and gratuity not included)
Buffet starts at 6:30p.m.
*** Reserve your spot early, reservations are limited and sell out quickly ***
Not everyone is guaranteed to receive a message, but Deborah does her best to keep you engaged and intrigued at this event. To find out more about Deborah, visit http://beingknowingdoing.com/ 
---
Saturday, July 22nd
The Al Stone Project
Playing the greatest rock hits from the 70s, 80s and 90s, along with today's hits
Music: 7:00 – 9:30
---
Friday, July 29th
Johnny Z

New York's premier Oldies Disc Jockey and Master of Ceremonies
Music starts at 7:00 till 10:00
 No cover charge!
Reservations Recommended
---
Pre-Fixe Menu $24.95
Arturo's Salad and Bread 
Choice of Appetizer
Fried Artichoke Hearts
Fresh Mozzarella ala Arturo's
Baked Clams Oreganata

Mussels
Choice of Entree
Fettucini Alfredo
Ravioli Special

Chicken Marsala
Veal Siciliano
Stuffed Filet of Sole
Choice of Dessert with Coffee/Tea
Chocolate Outrageous Cake
Cannoli
Prices

do not

include Beverage/Tax/Tip. 
Offer valid Sunday through Friday.  Sorry no substitutions.
---
 *** Bar Menu ***
Sit at the bar any night of the week and check out our menu, exclusively for the bar!
Shrimp Bundles (3) $9.95
shrimp wrapped with bacon, drizzled with BBQ sauce, served with a side of fettucini alfredo 
Jumbo Shrimp Cocktail (3) $9.95
served with a spicy cocktail sauce
Homemade Rice Balls (2) $8.95
risotto, mozzarella and grated cheese, rolled, breaded and fried, and served with tomato sauce
Fried Artichoke Hearts (12) $9.95
lightly breaded artichoke hearts, fried and topped with grated cheese, fresh basil and garlic olive oil
Lasagna Bites (3) $8.95
chopped meatball, ricotta, and tomato sauce topped with melted mozzarella all in a bite sized pasta bundle over a bed of tomato sauce
Arturo's Meatballs (2) $5.95
served with a scoop of ricotta, and homemade tomato sauce
Build an Arturo's Burger $10.95
with choice of 2:
american, provolone, mozzarella, gorgonzola, bacon, sauteed mushrooms, sauteed onions, hot peppers
and always served with red onion, lettuce, tomato and french fries
(.50 cents per additional topping)
Arturo's Homemade Crab Cakes (2) $10.95
 Regular Menu and Pre-Fixe Menu always available too!
---